Gluten Free | Dairy Free | Vegetarian
Looking for a tasty snack that's good for you? Here's a quick and easy recipe for pumpkin cranberry muffins with over 8 grams of protein and 9 grams of carbs each!
Prep Time: 10 mins
Cook Time: 20 mins
Yields: 8 muffins
Protein: 65 grams Carbs: 74 grams Fat: 61 grams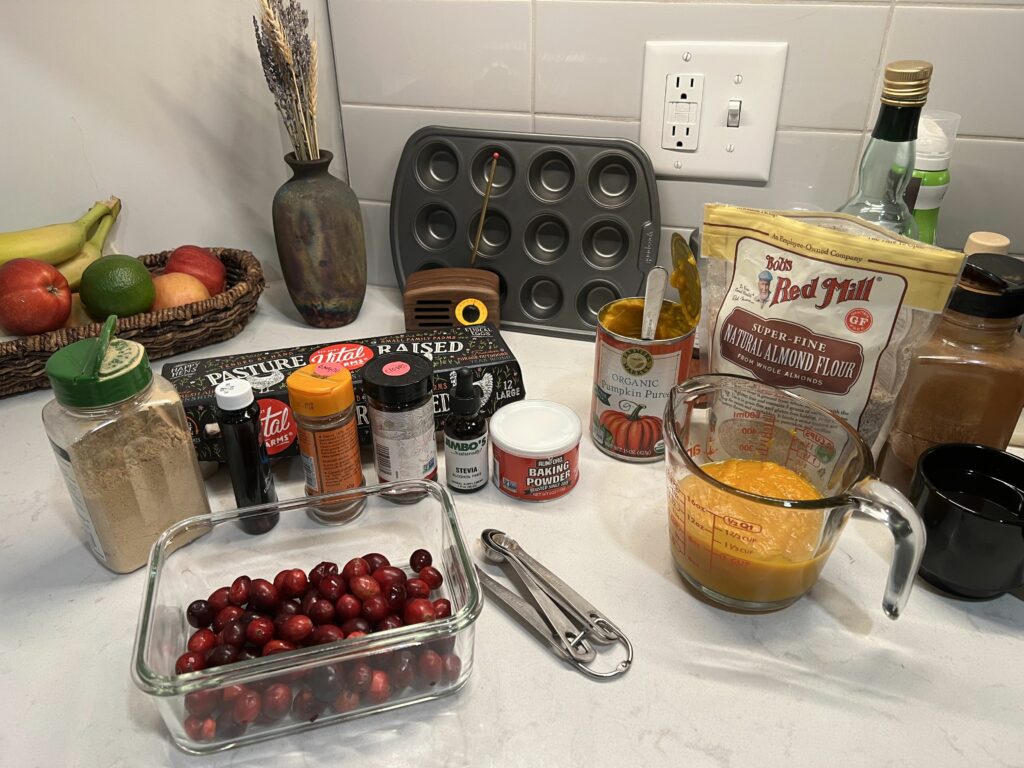 Ingredients
¾ cup almond flour
2 scoops protein powder, vanilla or plain (I used Whey protein)
½ tbsp pumpkin pie spice
½ tsp baking powder
¼ tsp baking soda
3 tbsp coconut sugar
3 large eggs
1 cup canned pumpkin
½ tbs vanilla extract
1 cup cranberries, sliced
Optional Finishes: 100% cacao nibs, oats or walnuts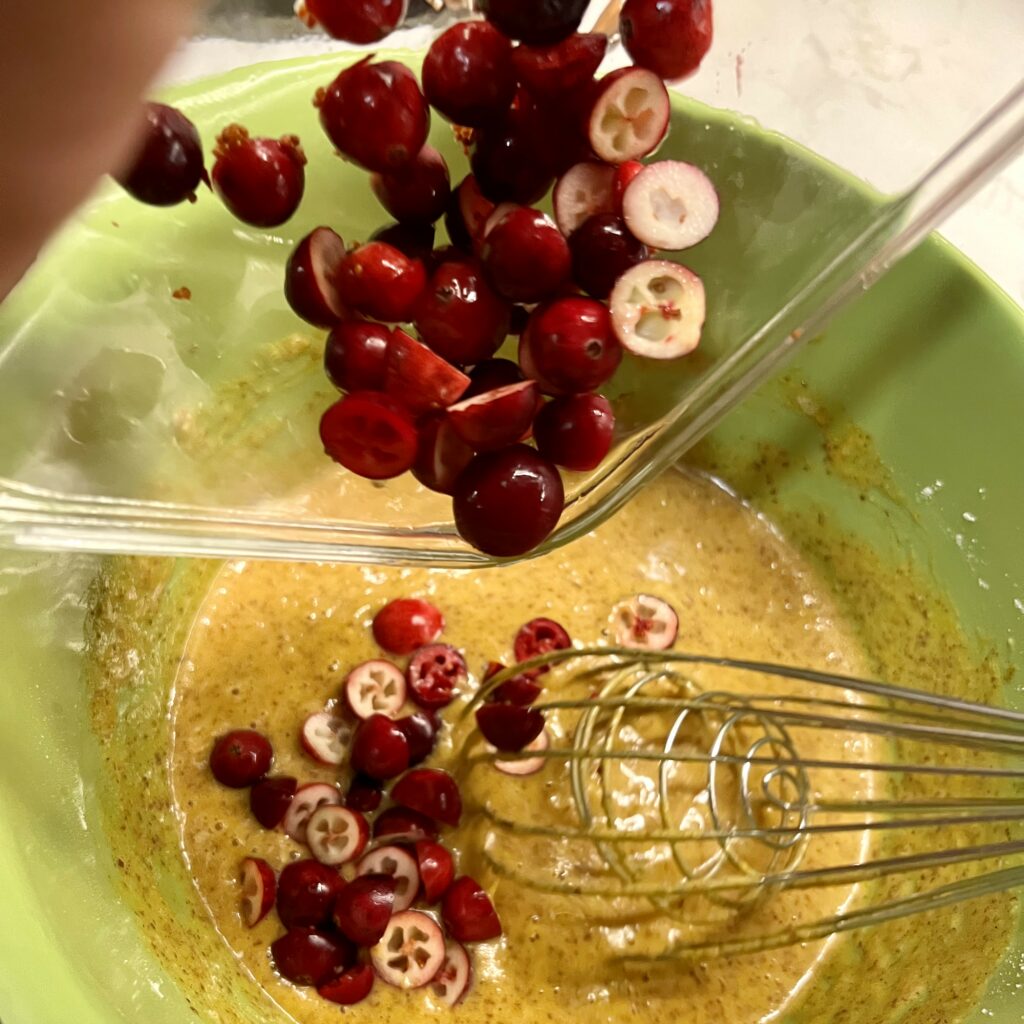 Steps:
Preheat oven to 350F and spray 8 slots in a muffin tin with nonstick cooking spray or place 8 silicone muffin molds on a baking sheet. 
Mix all the dry ingredients together in a mixing bowl.
Mix in the eggs, canned pumpkin, and vanilla extract. Stir until you have an evenly mixed batter. 
Spoon your batter into the muffin tin or molds, filling each mold about 3/4 full.
Bake for 20-24 minutes or until the muffins are cooked through and the tops are golden brown. 
Carefully remove your muffins from the oven, leave to cool and enjoy!
Get Creative & Enjoy!
These simple seasonal muffins are a great snack to bring with you on the go! For variety, use the ingredients and steps as a template and get creative. Here are a few ways to switch things up when pumpkins aren't in season, or just to add flavors:
Switch out the almond flour with your favorite flour of choice if you need more energy/carbs
Instead of cranberries you can mash a ripe banana or add in some blueberries 
If you like more of a crunch, add oats or nuts like walnuts or pecans
Add in chia or flax seeds to easily get your essential omega-3s
Sky's the limit! Enjoy!