Seasonal – Gluten Free, Dairy Free, Vegan
It's a perfect time to stock up on pumpkins and enjoy this simple homemade velvety soup. This nutritious pumpkin soup is made by blending apple, vegetable broth, coconut milk, shallots, garlic and spices. Top it off with some pumpkin seeds, pomegranates or fresh sage to really wow your guests with this festive winter soup!
Prep Time: 10 mins
Cook Time: 50 mins
Side Note: You can substitute a pumpkin for canned pumpkin to cut down on your prep time.
Health Benefits
Pumpkins are rich in antioxidants, vitamin A and potassium. These help strengthen the immune system and keep your heart healthy. It's also a great source of fiber, keeping you full longer with fewer calories.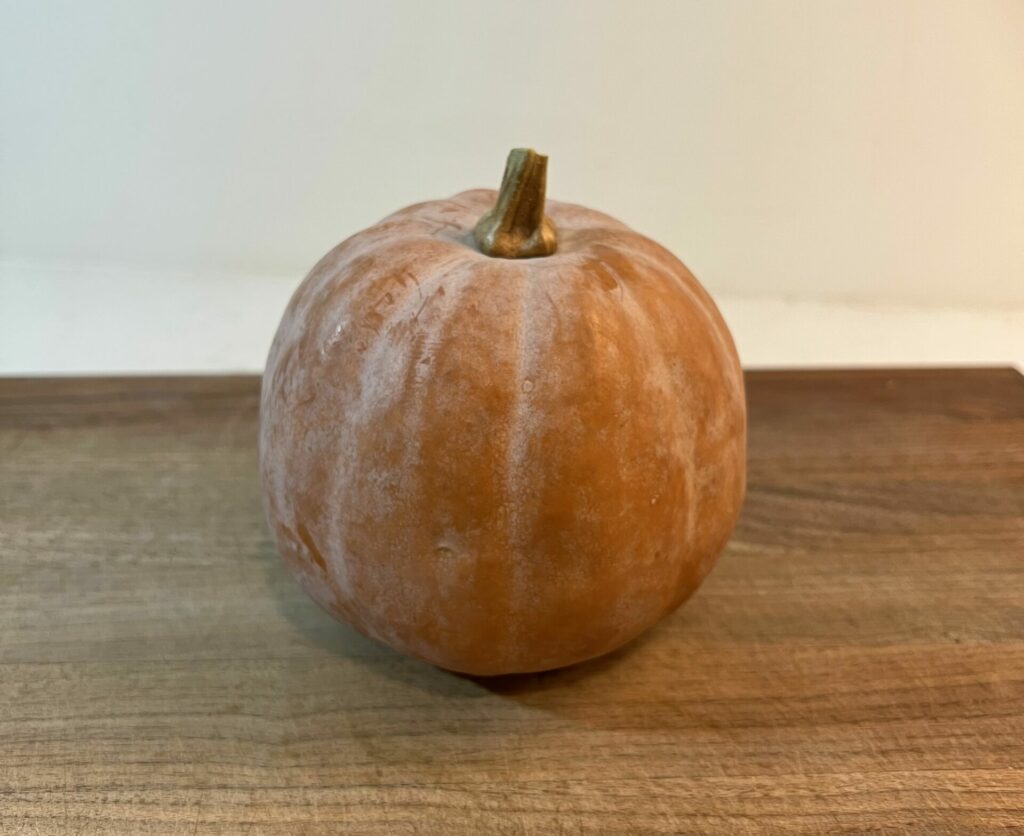 Ingredients
1 medium pumpkin (or 1 10 oz can of pumpkin)
4 cups vegetable broth
1 cup of coconut milk
1 granny smith apple
2 chopped shallots
4 garlic cloves, minced
1/2 tsp of nutmeg
1/2 tsp of cinnamon
Olive oil
Salt & pepper to taste
Optional Garnishes: pumpkin seeds, pomegranate seeds, fresh sage or basil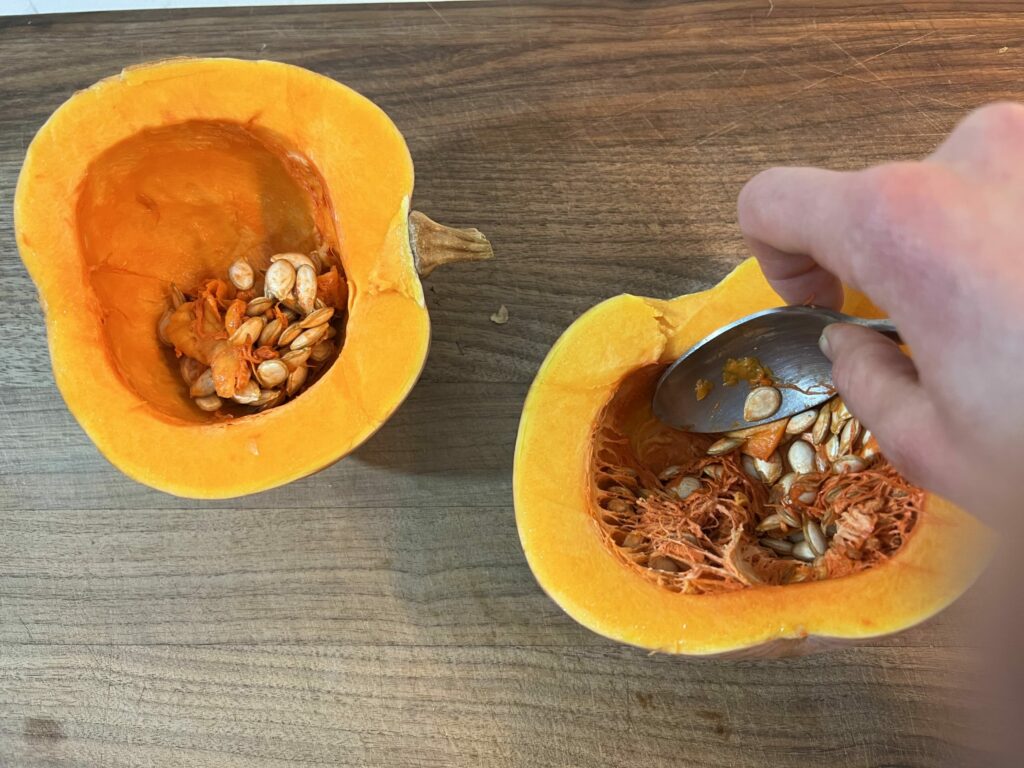 Steps
Preheat oven to 425° F. Line baking sheet with parchment paper.
Peel, cut the apple in half and remove the seeds. Place onto prepped baking sheet and set aside.
Cut pumpkin in half and spoon out the seeds. Then, slice it into 6 pieces. Drizzle olive oil over the pumpkin and place the cut side down on the prepped baking sheet. Roast the pumpkin and apple in the oven for 30 minutes or until tender.
While the pumpkin is roasting, heat a large pot over medium heat and add a tablespoon of olive oil. Add shallots and garlic, simmer for 5 mins (you may need to lower heat to keep from browning fast).
Add chicken broth and bring to a boil. Lower heat and set aside.
Once roasted pumpkin and apple have cooled down, remove skin and chop into cubed pieces.
Add pumpkin and apple to the simmering pot. Bring heat back to a boil and cook for 10 mins.
Purée soup with a food processor (or blender).
Sprinkle pumpkin seeds, pomegranate, sage or basil to garnish.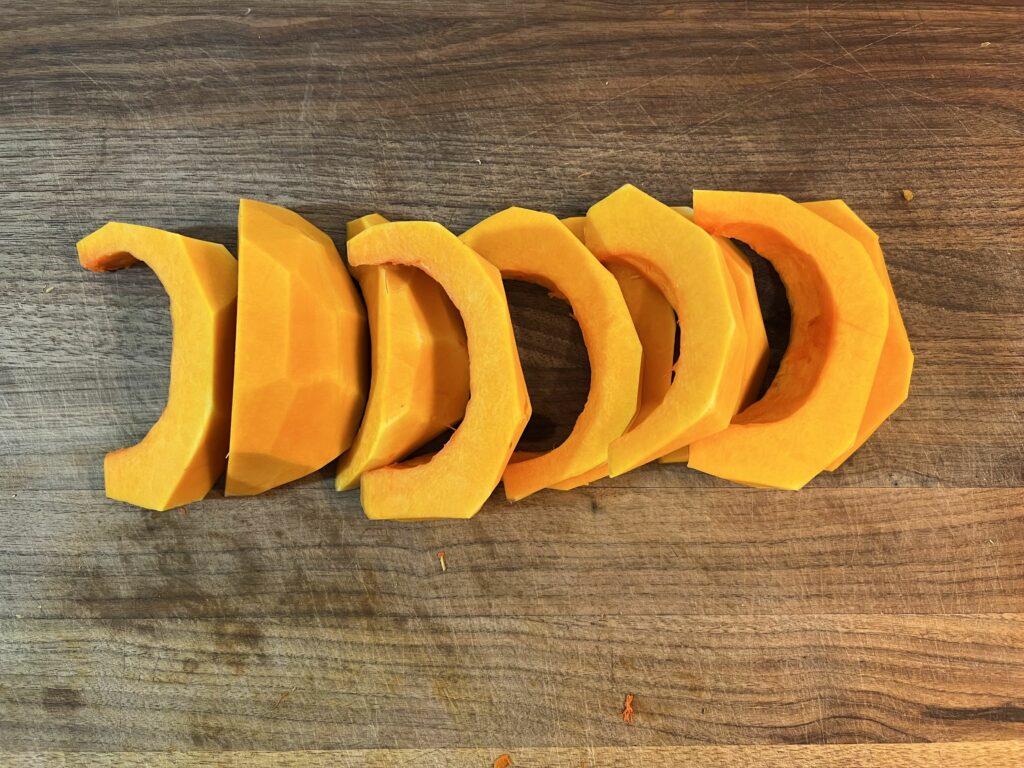 Serve & Enjoy!
This recipe is perfect for a cozy winter day at home. It's not only healthy but it also isn't going to take up all your time to prepare. Fresh pumpkins can be stored for up to 4 month at proper room temperature. You can also chop up a large pumpkin and freeze it. Next time you're stopping for groceries, keep an eye out for these orange beauties! Be well and taste the rainbow! Happy holidays from the CP team.